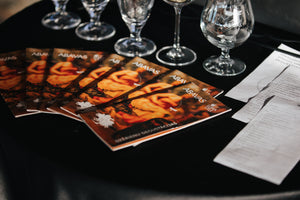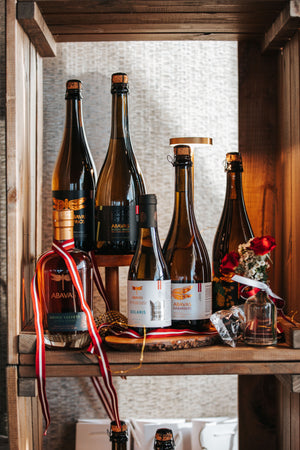 Wine tasting has started
Visit our winery and have a taste of variety of drinks in our cellar.

Ciemošanās vīnadarītavā
pie Tukuma
Come visit, taste a variety of drinks and learn about our story. The winery has a shop with the widest selection of drinks and the friendliest prices. On weekday evenings, weekends, as well as on holidays, in addition to drink tasting, we also offer a tour of the winery. The standard tasting price includes 6 different beverages. We offer tasting of an specific assortment by prior arrangement. We are flexible - if you want to have wider or shorter wine tasting of change something, please let us know in advance.
Submit

Grape wines from Latvia by Abava-we are so proud of this collection.

We offer fantastic opportunity to taste grape wines from Latvia, created by Abavas winery!

We believe that wines created by Abavas winery are competitive with other world known wines. Expiring story how we want to add Latvia to world wine map!
Submit

Corporate events
Specializētas degustācijas komandas saliedēšanas pasākumu ietvaros, kā arī vīna pagraba telpu noma semināru vajadzībām.
Book your team today!
Submit

Vecpuišu un vecmeitu ballītes
Gādājot par īpašu noskaņu ABAVAS vīna pagrabs kļuvis par atraktīvu vietu vecmeitu un vecpuišu ballītēm.
Aizraujoša programma un pārsteigums topošajiem vīriem un sievām!
Rezervējiet savu ballīti jau tagad!
Submit

Dragonfly weddings
We have created special atmosphere on these special occasion for you both and for your guests. You are welcome whole year around!
Please fill he form and we will contact you with more details.
Submit
Book excursion and tasting